My Kickstarter: Global Fusion Yoga

For the last two years I've been living and working in Rwanda, East Africa. While there I started teaching yoga and co-founded Yego Yoga Rwanda with my friend Allie. Our classes attracted Rwandans and people from around the world: Europeans working for the UN, Americans starting social enterprises, East Africans running regional companies. It was exciting to see how everyone's different approaches contributed to a mixed yoga class; I was constantly learning and adapting my class to cater to the wide range of yoga styles that each individual brought to the mat.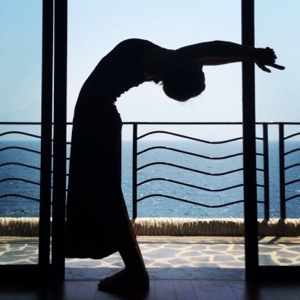 Meanwhile I was applying to business schools back in the US, so teaching yoga definitely kept me sane throughout that grueling process! Now I'm preparing to start my MBA in the fall at Wharton in Philadelphia, but before school I'm working on a really cool project – which leads me to the topic of this post: my Kickstarter, Global Fusion Yoga.
For the next five months, I'll be traveling through Southeast Asia and India documenting regional yoga practices through yoga class videos. I want these videos to position yoga as a cultural and international experience, a way to learn about different parts of the world and the diverse people practicing yoga. Have you ever wondered what yoga on a remote island in southern Thailand is like? I'll show you in episode one!
To drum up excitement I've launched GFY on Kickstarter, and am pumped about the response! I can't wait to get started and film my first video on Koh Samui, Thailand. The Kickstarter ends in just eleven days, so if the funding comes through, I'll hit the ground running! Or just hit the ground in downward facing dog. In the meantime, lots of packing and planning and practicing to do!