5 Lessons for Startups: What I've Learned from Entrepreneurship in Africa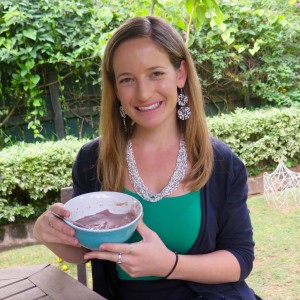 **Originally posted on the African Leadership Network blog and the Wharton Social Impact Initiative blog.
While some people are nervous about doing business in "frontier" markets, I've always loved working in challenging environments that require original, entrepreneurial solutions. That's how I wound up working with East African startups for three years prior to Wharton, and again for my 2015 summer internship. I am passionate about supporting entrepreneurship in these markets to create social impact, so what better way to do that than by diving straight in and directly mentoring these aspiring entrepreneurs?
This past summer I interned with African Leadership Network Ventures (ALNV), a pan-African startup accelerator, to once again immerse myself in the world of African entrepreneurship. When ALNV assigned me to mentor one of their portfolio companies based in Kenya, I jumped at the chance to return to the forefront of the action. Given my own entrepreneurial endeavors in the health and wellness industry, I looked forward to my assignment with Stawi Foods & Fruits, an award-winning food processing company eager to develop their nutritional breakfast foods business. Over the course of ten weeks, I moved quickly to analyze and execute priority decisions to improve sales for this fast-moving consumer goods (FMCG) company.
A real-life company in Kenya is a long way from Huntsman Hall, but it was remarkable how many classroom teachings I was able to apply to this company. These are the top five lessons I experienced while preparing an East African FMCG company for their next round of investor financing:
Initial Analysis: It doesn't matter how much you sell to retailers – what matters is how much your retailers sell to the end consumer. Data is key.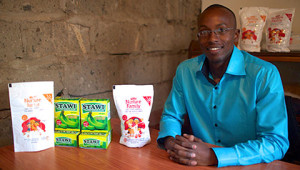 Wharton MBA's are trained to live and die by quantitative-driven decision-making. But what happens when there are no numbers to drive a decision? African companies often struggle to aggregate, track and analyze the data required to construct beautiful Excel models. Stawi was grappling with this challenge like all its peers, but was fully aware that it needed to "up" its data game. So I met with each of the retailers who sell Stawi's porridges – including independent grocers and Kenya's largest supermarket chain – to put in place an enhanced sales analysis system. The findings were very important: what Stawi had assumed were its best outlets had not been moving as much product as believed; we thought we were selling to one demographic, but the numbers pointed to another; we believed we were hitting both rural and urban customers, but discovered that most of our end-user sales were in cities. Gathering these numbers was a big challenge for me but without understanding the true landscape of our sales and how much of our product was sitting in retailers' inventory, my strategy for the remainder of the summer would have been very misguided. Do your research and dive into the numbers before embarking on a new strategic direction.
Product-Market Fit: Be able to meticulously describe your ideal customer.
The answer to the question "Who buys your product?" should never be "Everybody!". With my newly-collected data in hand, we were able to refine our vision of to whom Stawi could and should sell. After pinpointing age, gender, socioeconomic status, and location of our end consumer, we did some re-branding and honed our marketing efforts to reach these customers throughout their daily routines. Profile your ideal customer as thoroughly as possible, and tailor your marketing strategy to reach that person.
Product Development: To get customers asking for your product, you have to ask them what they want.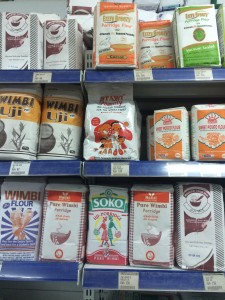 Differentiating qualities are critical to getting ahead of the competition. A company needs to allocate resources to find out what customers want and adapt products accordingly. Otherwise, there's a constant risk of customers simply losing interest. I had the opportunity to improve Stawi's approach to focus groups, which had traditionally focused more on the views of staff members. I was able to challenge and compare these views by bringing in insights from the broader consumer public. To do this, I sent our team to distribute samples to Kenyan boarding schools, testing both the "family" and "junior" products. We were surprised to discover that the junior product was not quite sweet enough for most children's liking, an important revelation for product development. We have since designed sample-size products for giveaways, and arranged point-of-sale tastings to ensure that we're keeping up with evolving customer tastes. Keep a pulse on consumer preferences and adjust your product accordingly.
Distribution: Your product must be on the shelf when the customer comes looking for it.
It's easy to spend lots of money on marketing, but your distribution system has to be efficient or you won't sell product. Historically, Stawi had been batch-processing orders for multiple sales outlets at once, rather than delivering product just in time to each outlet. This sometimes led to extended stock-outs. Empty shelves are a missed sales opportunity, and undermine brand recall. Solving this meant finding a great partner who could quickly and affordably ensure our product's delivery. If your customer can't purchase your product, then you're not getting leverage on all the hard work you're doing. Make sure your product is consistently and readily available for your target consumer.
Organizational Structure: If you want an A+ company, surround yourself with A+ people.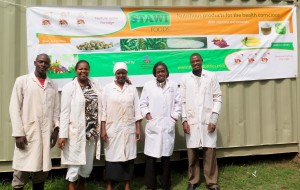 Once we had executed on these various strategic decisions, I knew Stawi would need a strong team to keep these processes moving. I identified the critical roles the company needed to create, and proposed a revised organizational structure. Once the board approved these recommendations, I drafted job descriptions, interviewed dozens of candidates, and created Key Performance Indicators for their three-month probation periods. When the CEO commented that my recommended candidates were overqualified, I knew I had selected wisely. Given our ambitious goals, we needed staff who would surpass our expectations. Hire top people into your organization and let them scale the company to match their skillsets and qualifications.
Thanks to my Wharton classroom knowledge and the opportunity to work with ALN Ventures, I was able to generate social impact by supporting aspiring entrepreneurs to create jobs and invigorate local economies. Throughout the summer I witnessed the impact made by Stawi across their supply chain, from offering fair market prices to farmers to providing nutritional products to children and families.
And despite the specificities of the Kenyan market, I believe these lessons to be applicable across all startups. Hopefully they can help you succeed in your entrepreneurial endeavors, and create social impact along the way as well.