The Post-MBA Transition: 6 Things to Look Forward to after Graduation

It crept up on me much faster th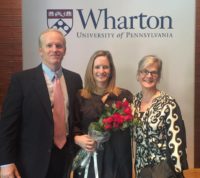 an I realized, but there they were, all over social media: photos of the graduates of 2017. There were family friends with their bushy-tailed teenagers on the last day of high school; cousins on their final proud march across college campuses; and my own friends listening to graduation day speakers at their various graduate degree programs. This prompted two reactions:
1) Excitement for others, with a faint hint of nostalgia. Which quickly turned into:
2) The abrupt realization that it has already been one full year since my own MBA graduation.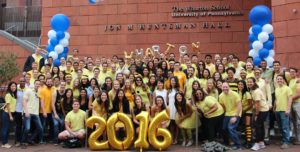 It seems just yesterday that I was entering my final MBA semester in spring 2016. I remember dreading the impending doom of graduation, which in my mind signaled the end of rapid learning, exotic travel, and the flexibility of a student schedule. My standard response to remarks of "Congratulations on graduation!" became "Don't you mean, 'I'm sorry you have to re-enter the real world?!' ". A major part of that reaction stemmed from the anxiety of securing a job that 1) I was extremely excited about, 2) was in San Francisco, and 3) paid enough to actually afford being in San Francisco. After finding a job that fulfilled those criteria, I have been surprised to find myself reflecting on my MBA years not with a longing to return, but with grateful nostalgia. Besides, there are plenty of things to enjoy in the "real world" that every graduate should look forward to:
1) Receiving a Pay Check – This first point may seem shallow (although most of us do have student loans to pay, just saying). But there is something to be said for the sense of accomplishment that comes from putting in hard work and seeing results not only in the workplace, but in your bank account. At the end of two years as a grad student, I felt a sense of restlessness to once again become a productive member of society, both in terms of impact and personal finances. Now when I book flights or dine out, I feel a sense of pride and ownership, rather than the guilt of digging into my loans or savings.
2) A Consistent Routine – Although at times I do miss the exotic MBA travel (see point #6), I've very much enjoyed getting back into a consistent and productive routine during the workweek. A flexible student schedule is indeed lovely in many ways, but it is also prone to disruption and irregularities. I've become much more intentional about getting to bed at least 7 hours before my alarm clock goes off; carving out time before or after work to hit the gym (or yoga studio); and organizing social dinners or events 2-3x per week to continue seeing the classmates I don't run into on campus everyday. My body, mind, and sanity have expressed deep gratitude for my increased attentiveness to personal well-being and consistency.
3) On-the-Job Learning – Although the point of graduate school is to further your knowledge and education, there is only so much one can learn within the classroom. Despite two years of top-notch Wharton education, there were things I could never have been prepared for upon joining the BizOps team at NerdWallet. Granted this was my first job in the United States since 2011 (see: my highlights of living in Africa), but those first couple months back in the workforce presented one hell of a learning curve that was both difficult and exhilarating.
4) Exploring a New City and Networks – For most of us recent graduates, we accepted offers in cities or countries that we had never lived in, far from our familiar haunts in downtown Philadelphia. After two years of running on social adrenaline and hyper-extroversion, how could we not seize the opportunity to venture into parts unknown? I've witnessed my classmates in SF grab the city by the horns and strike out to explore all the hidden gems this place has to offer with a ruthless abandon we may not have felt before business school. And this doesn't stop with the physical infrastructure of a city, but extends into the social infrastructure as well. I've thoroughly enjoyed getting plugged into interesting social and professional networks that thrive in SF and extend beyond my MBA crew. Business school teaches you to "network" (ie, socialize with justification); new cities give you uncharted territory to then flex those networking muscles.
5) Adulting – One may argue that business school students are squarely in the age range of a proper adult (~25-33). Yet it's hard to feel responsible when you're constantly attending costume parties or skipping class to fly to Iceland for the weekend. There's just something about irrational spending, themed events, and excessive weeknight drinking that harkens back to college days and makes you feel 19 all over again (even if your body disagrees with you during those now-more-painful hangovers). Graduation comes with the realization that society does in fact expect us to get our acts together – land a job, find a place to live, get our financial houses in order. And you know what? It feels really good to do all of that. Daunting at first, yes, but really good. Perhaps those 2 years help you to get the recklessness out of your system so that you're more mentally prepared by the time graduation rolls around. And I find that most of my classmates agree – there is a sense of empowerment in finding stability, being in one place, and building a clear future. The term "adulting" comes laden with the preconception of endless responsibilities, but they are ones you can choose and, hopefully, choose with excitement and anticipation. And even if you're feeling apprehensive of becoming overly responsible and missing out on those days of unfettered travel… ->
6) Don't worry, the travel doesn't end! – While my classmates and I may not be taking multi-week jaunts across Southeast Asia or through Australia, I have found my travel schedule far from empty this past year. As a result of point #1, I feel more justified in my domestic trips to visit family, see friends, and attend weddings across the country. I've actually come to appreciate that my particular job does not entail workweek travel, as I get more than enough of my fill on the weekends. So don't worry about developing a serious case of wanderlust after re-entering the working world, as there are plenty of opportunities to create your own travel plans. And, bonus! – If you go into consulting post-graduation, you'll have more than enough travel to satiate your inner nomad 😉 .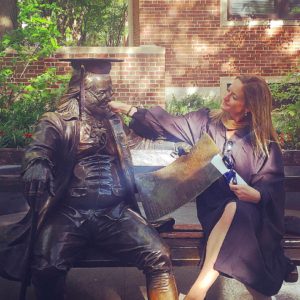 So fear not, fellow recent graduates. The real world has a lot to offer you after all, if you wish to view it that way. When family and friends tell you "Congratulations!", I hope your reaction will not be panicked silence, but "Thanks! I'm excited about what is to come".
Congratulations, graduates!